London, 27 April 2020 – Delta Capita, the international business & technology consulting and managed services firm, today announces that it will collaborate with UnaVista, London Stock Exchange Group's regulatory reporting platform, to help firms meet the requirements of SFTR. Through the collaboration UnaVista customers will be able to access Delta Capita's SFTR data test pack.
As announced in 2019, Delta Capita has created a consortium of sell-side banks to establish a standardised SFTR industry test pack. SFTR regulation mandates buy-side firms to report SFTR transactions from 12th October 2020, following the postponed go live of the regulation from July 2020.
The Delta Capita industry standard test pack gives firms a comprehensive model of SFTR scenarios, events, reports and validation rules. It's fully traceable to the RTS / ITS, ESMA rules and best practice. So it's immediately faster, lower cost and more robust compared with firms doing it for themselves. The pack includes all the trade and reference data that firms need for testing – plus expected results, so firms can confidently diagnose issues that need fixing. Firms can also benchmark how their testing compares against their peer group.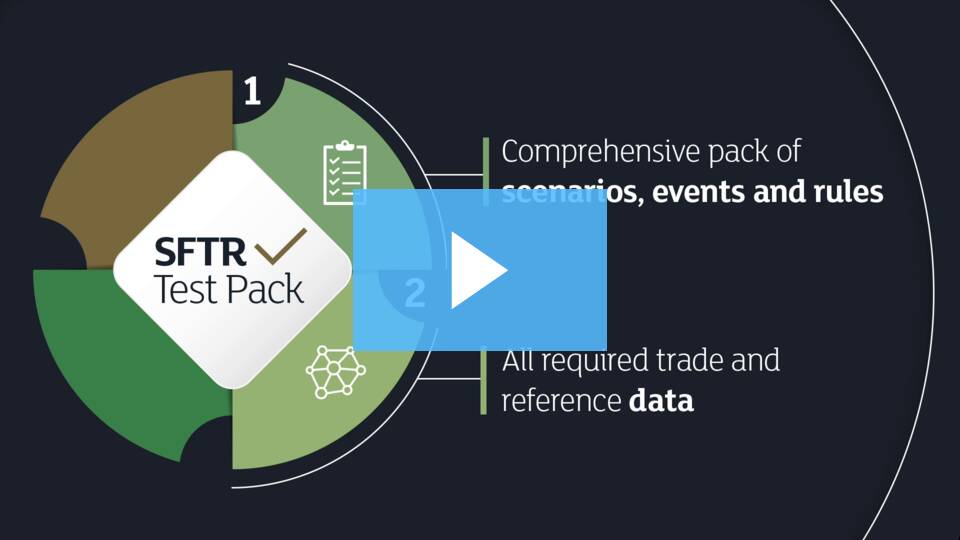 UnaVista, one of Europe's leading providers of reporting services for EMIR and MiFID II, is in the process of being approved as a trade repository for SFTR. Under this new collaboration, UnaVista customers will be able to access the SFTR test pack to provide confidence in their testing process through UnaVista. Firms who license the test pack will benefit from an enhanced testing data set, reducing their own testing effort and costs.
David Field, head of the securities finance practice at Delta Capita said "The test pack addresses the industry's challenges by providing instant access to the business scenario model, and full traceability means it's easier to defend to audit, compliance & to the regulator. Because it's model driven it's easy to re-generate the test pack when the rules change. This test pack has the backing of the key vendors, the trade associations and the TRs. It's the same test pack as used by many large sell-side firms – so you can be confident you're in good company."
Michael Leach, Managing Director, Global Sales and Business Development, UnaVista, added "We're pleased to be able to support UnaVista's clients by leveraging Delta Capita's testing consortium to bring efficiencies to market participants as they work towards meeting their SFTR reporting obligation."
The Delta Capita test pack can help any firm strengthen its SFTR testing in line with industry leaders. To find out more please contact UnaVista by visiting their website: https://www2.lseg.com/Delta-Capita-SFTR-Test-Pack